Welcome to our Blog! Our full-service exotic animal hospital is centrally located in downtown Orlando.
Here we will feature some of the interesting cases we encounter as well as covering important topics relevant to the care of your exotic pets. But first, we would like to take this opportunity to introduce our animal hospital to you!
Our reception area features a children's play area, where children are able to entertain themselves under the watchful eye of Khaleesi, our office Bearded Dragon!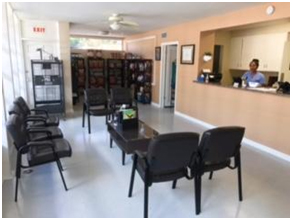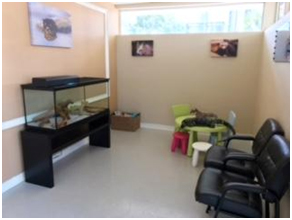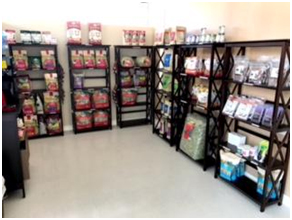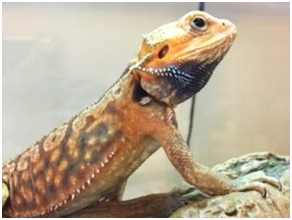 In our reception area we sell a variety of products for your beloved pets. Whether you are looking for all sorts of hay for your small herbivores, food for your skunks or primates, pellets for all sizes of birds, or even a new UVB bulb for your reptile enclosure, we have you covered! Stop in to see our selection of products today!
We have three exam rooms to accommodate you and your pets in a comfortable environment, and we even have a large consult room for our clients with primates and pot-bellied pigs!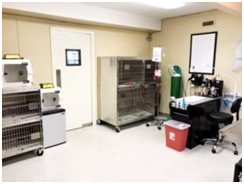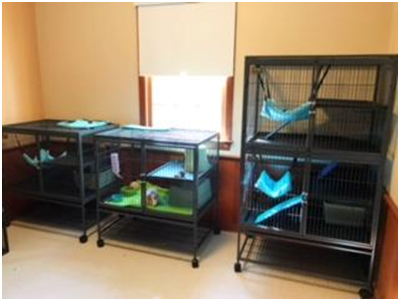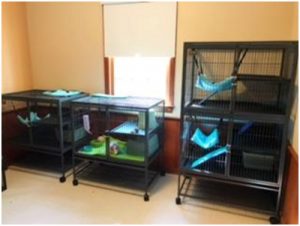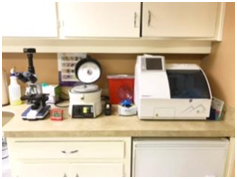 Our boarding areas are divided in two. We have one boarding room for reptiles and predators, such as ferrets and skunks. Our other boarding room solely houses prey animals, such as rabbits, guinea pigs, and chinchillas.
Here is our surgery suite, which has equipment designed specifically to perform surgeries on exotic animals. We have a great patient warmer to prevent heat loss during surgery, microsurgery instruments and a monitor that can read very high heart rates, which is particularly useful for bird, rabbit and rodent patients.
Our digital radiograph machine is cutting edge and provides detailed images that can be read in real time.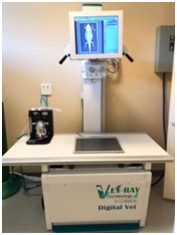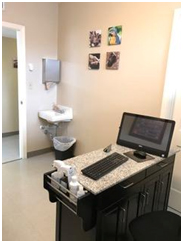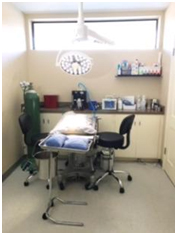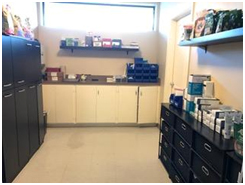 Our main treatment area is where we perform minor procedures including dentals and grooming. In addition, this treatment area features heat support and is also where weak and ill animals are hospitalized as they recover under Dr. Diaz and the staff's care.
We have the ability of processing blood, urine and stool samples, and are able to obtain and read cytology samples and take pictures and videos with our microscope. We can obtain samples for cultures (bacterial and fungal) and work with different specialized laboratories around the country to test for different diseases seen in exotic pets.
The last part of our virtual tour includes our pharmacy. We have the most commonly prescribed medications for our exotic pets and a wide range of critical care diets for the weak patient that needs nutritional support.
We hope you enjoyed our pictures and can't wait for you to come see our animal hospital!